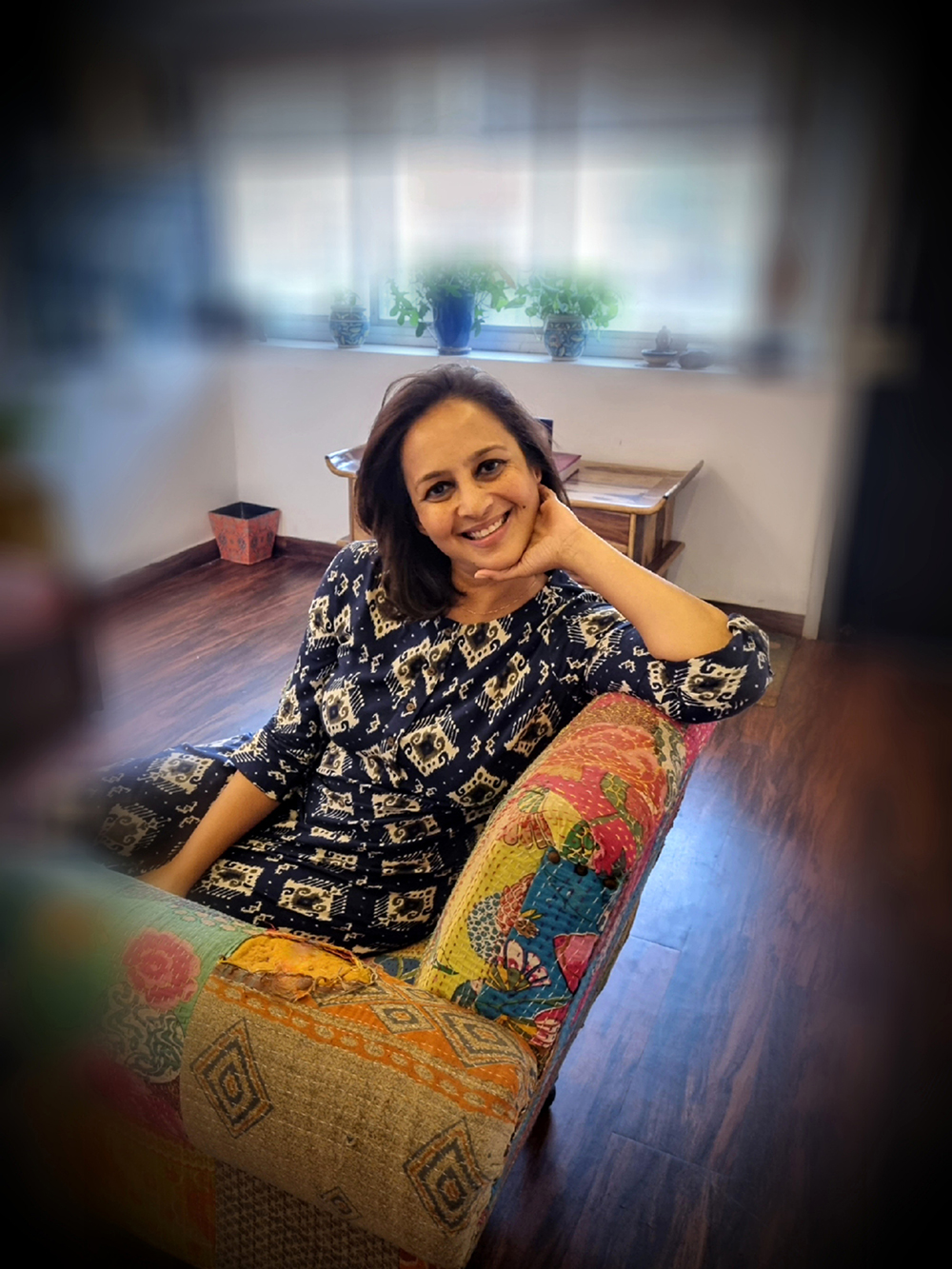 Mumbai, India was my birthplace and home for a few years, until my family immigrated to Dubai, United Arab Emirates, where I lived until I was 18. I moved back to Mumbai to pursue my Bachelor of Arts in Psychology. It was at this stage of my life journey that I discovered a big part of myself, having to function and live independently in a city that was alien to me, especially after a sheltered life in Dubai. It was a challenging experience and a defining phase in my life, and I cherish every part of it.
In 2002, I moved to San Francisco, USA, for my Master of Arts in Integral Counseling Psychology, at the California Institute of Integral Studies (CIIS). My academic sojourn further led me to complete my Doctoral degree in East West Psychology. While working on my doctoral degree, I simultaneously pursued the Marriage and Family Therapist (MFT) license in the state of California.
I have lived in San Francisco for 10 years, a city I love tremendously and that has been a home away from home.
In 2010, Mumbai became my new home, where I now have an abundant and thriving private practice.
With a diverse interest in research and exploration, I deeply understand and respect expansive dimensions of human consciousness, including multiple pathways to access altered states of consciousness (ACS).
Currently, I serve as an Editorial Board Member for the Journal of Humanistic Psychology and an Associate Managing Editor for the International Journal of Transpersonal Studies.
Education
Ph.D in East-West Psychology
August 2006 – May 2010
California Institute of Integral Studies,
San Francisco, CA
Meaningful Voices: A Phenomenological Exploration of Auditory Hallucinations in Schizophrenia.
MA in Integral Counseling Psychology
August 2003 – August 2005
California Institute of Integral Studies,
San Francisco, CA
Bachelor of Arts Completion in Psychology
January 2002 – December 2002
California Institute of Integral Studies,
San Francisco, CA
Bachelor of Arts, Psychology
July 1998 – June 2001
Sophia College – University of Bombay, India
'O'Levels
September 1990 – March
Saint Mary's High School, Dubai, U.A.E